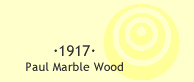 I finished irrigating
the oats this morning
then I went to Wilfreds
and ate dinner and
got my hair cut then
I came back and went to
town. Papa came up this
morning. The River wasnt
so high to day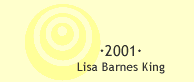 Back better today. Low tide after breakfast. We found 2 live sand-dollars and 1 live starfish. I got burned on my back where I couldn't reach with the sunscreen. After lunch it came up stormy. Thunder, lightning, wind and rain all afternoon. We read and played cards. No tv at all.