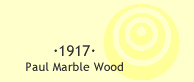 Rip, Papa and I worked
on the spuds all day.
Rip and I went
swimming at noon
and again in the
evening. Rip and Papa
set the net. Wilfred came
down with nellie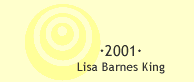 Tucker restless in the night, ended up sleeping in our bed. Heat and humidity oppressive. I drifted sleepless till 5:30, then slept till 9:30. Woke up looking old, puffy and greasy. Hung suspended from the buzz in my head all day.