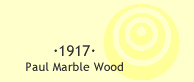 Wilfred, Papa and I cut
the hay in the field we
got it cut at 5.30 p.m.
There was a fair crop
The south piece of alfalfa
was verry heavy. I had
to fork it back from the
machine. We brought
the machine. to the house
47 fish this morn one weighted 1 lb.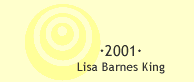 More cleaning until Gus's friends arrived at 4. The rest of us took cover in our room. Within an hour Pete fell and scraped his face and elbows, and hurt his toe. That put an end to skateboarding. When we called them down for dinner, I gathered from the jesting that some of the boys had been hurling wet globs of toilet paper at the neighbor's house from the third floor bathroom window. This upset me very much.