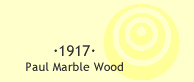 I went over to Kline
Creek in morning found
a porckypine in the
trap kild a grouse on the
way back. Papa roasted
the ducks in the dutch
oven for dinner. It rained
in the afternoon so the
Summers stayed all night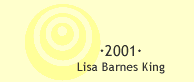 Worked with Gus on cell theory in the morning. Did a little scripting. Drove out to Wheaton for soccer. Hot sun. Tough game. Unpleasant parents on opposing team. On the road from 11-5. Arranged with Ric to take the 4-7am shift sitting with Marian. A good shift for me. Ric's scarcely slept this last week.