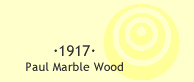 I took the Summers home
in the morning. I picked
up a warming closet at
the dump but it was two
large so I had to cut it
down but I couldn't
finish it on account of
no rivets it hailed hard
for a little while in afternoon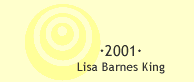 Marian died this morning about 5:30. Lisa and Ric and I were with her, watching as the gaps between breaths grew longer and longer until all there was was gap. Incomprehensible. I cannot free myself from the sense-memory of that deep chill. People began to trickle in as word got out. Lots of people came, bringing food. After the funeral home took her away, I had to go too.