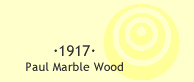 Mamma saw Mrs Tompson
to the train. Then Mamma
Papa and I came back to
the ranch. Today is the
last train till April 1918.
Papa and I hauled the
trees we had cut west
of the lake. I went to
Wilfreds in the evening.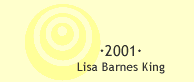 Blue moon. Mild 50 degree evening. Dry leaves fragrant under foot. With all the skittishness in the news, I've been dreading this night. But it was perfect. The boys cobbled costumes out of what we had on hand and we walked out among our neighbors. Every "trick'r treat" sounded in my ears like a declaration of trust, every "Oh my what have we here?" an affirmation of community.