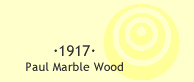 Wilfred and I went
hunting in the morning
We came back in the
evening I fixed two
shots and wilfred one
his gun wouldint work
good we saw lots of
tracks.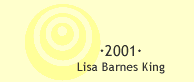 Day of the dead. I got detoured first thing by the lure of language. Spent early hours dreaming. Then Ann asked for my help putting pictures of Marian in chronological order. I thought those pictures couldn't touch me. But every clue I uncovered scraped the reality of her absence across my heart. "That was from her trip to Ireland, that was when? That was early, but not too early. I was a partner by then. I remember her email asking if we could manage without her for a week or two."